Son of Sheikh Nimr al-Nimr calls on David Cameron to save his cousin from death sentence
The son of a senior Shia cleric executed by Saudi Arabia has challenged David Cameron to speak out about what he called the murder of his father, Sheikh Nimr al-Nimr, and the death sentence that hangs over his cousin, Ali al-Nimr.
Sheikh Nimr was beheaded on 2 January along with 46 others. Nearly all were alleged to be members of al-Qaeda. The cleric was one of four Shia men from the country's restive Eastern Province who were executed for allegedly plotting the overthrow of the government. Ali al-Nimr, a juvenile when he was arrested, and two other young Shia, also juveniles, face being beheaded at any time.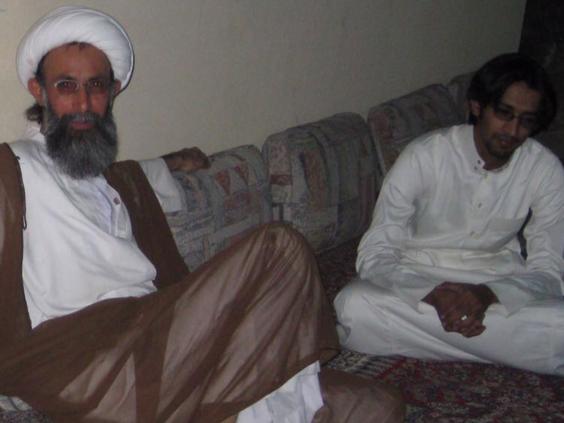 Mohammed al-Nimr, 29, spoke to The Independent on Sunday from Indianapolis where he moved five years ago to study mechanical engineering at the University of Indiana. "The UK," he said "has an option either to stay with this regime or go to a better place and condemn these barbaric acts."
He urged the Prime Minister to intervene with the Saudis to save his cousin. "I say to you, Mr Cameron, that if you as a British citizen value freedom and if you value human life, then please imagine Ali as your son and ask yourself what would you do?"
Fearing for his own safety, Mr Nimr has not returned to Saudi Arabia for nearly two years. His uncle, the sheikh's brother, was detained on the day the death sentence was handed down in 2014 for tweeting about it. Mr Nimr said that the execution of his father and the continuing threat to his cousin have had a devastating impact on the family.
In 2013, one year into his father's incarceration, his mother died while receiving treatment at a hospital in New York. "It is not easy at all. We are doing our best to save Ali and we live in hope that one day he will be free," he said.
Exacerbating their grief is the fact the Nimr al-Nimr's body has not been returned to the family for burial. The Saudi authorities have said that all those executed were buried together in an unknown place according to Muslim practice. "There is no doctrine in Islam that would say do not return the body," his son said. "We have the right to a proper burial."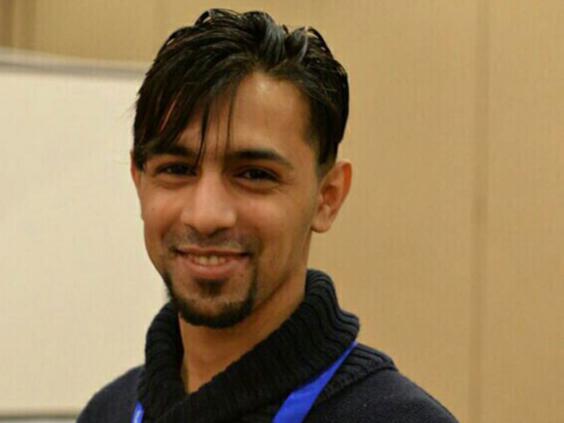 The family does not know what was done to his father before he was executed. In the harsh Wahhabist version of Islam practiced in Saudi Arabia, the condemned can have hands or feet cut off before beheading. "The world should know what a brutal and barbaric regime this is."
He described his father as an advocate of non-violent change. "He was a man who would not accept oppression or tolerate any tyrant, but he always spoke about the peaceful way to demand rights."
In a memo released by the Saudi embassy in London shortly after the executions, Nimr al-Nimr was described as having direct involvement in terrorist activities. The memo claimed the cleric was "involved in incitement, planning terrorist attacks, arming militants, and was apprehended following a gunfight with security officials".
Mohammed al-Nimr rejects all those charges. He says there is not a single piece of evidence to prove the allegations. "Bring one proof, one piece of evidence to show that he was armed or that he was violent, just one. They cannot."
Sheikh Nimr had been a long-time critic of the ruling House of Saud. He had repeatedly called for elections and an end to discrimination against the Shia. His popularity soared during the Arab Spring, and he condemned the Saudi-led invasion of neighbouring Bahrain that helped crush a largely Shia-led protest calling for democratic reform there.
The cleric's arrest in 2012 led to massive street protests as thousands came out in the Eastern Province to demand his release. Ignoring the protests, the Saudi Specialised Criminal Court, which was established in 2008 to deal with terror suspects and human rights activists, sentenced him to death in October 2014.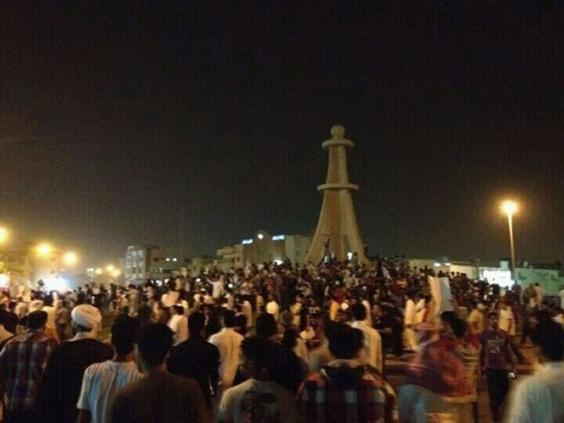 It was a decision that Amnesty International described as "part of a campaign by the authorities in Saudi Arabia to crush all dissent, including those [activists] defending the rights of the Kingdom's Shia Muslim community".
Mohammed al-Nimr says his father's only crime was to call for freedom and humanity. "He told the people that 'the government wants you to be violent so they can have a legitimate cause to kill you, but the loud roar of words is mightier than the sound of bullets'."
An only son, he remembers his father as one who took him for morning prayers just before sunrise and how after prayers they would walk through the palm groves in their hometown of Qatif. "He would put aside politics and his role as a cleric and we would discuss matters related to me and things I needed advice on. He was a father to me."
Mr Nimr is fearful that if he returns to Saudi Arabia he will be arrested, but he is determined to carry on fighting for the sake of his father and to save his cousin's life.
"It is a crime and one day I will prove it in a court of law – and before the whole world – that whoever was involved will get the justice they deserve for the crimes they have committed."
Source:
http://www.independent.co.uk/news/world/middle-east/saudi-arabia-executions-son-of-sheikh-nimr-al-nimr-calls-on-david-cameron-to-save-his-cousin-from-a6830161.html